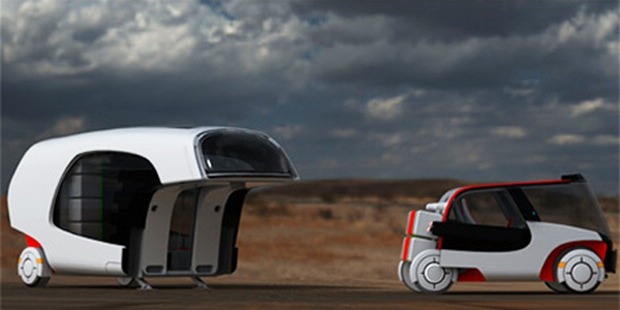 One thing we don't see at all here in the South East Asia region is motor homes. But in the United States, due to large land coverage and long distances between cities, it makes sense to have motor homes where you can pull over at strategic spots for a night rest without needing to pay for hotel services.
However, one minor set back is that motor homes are rather bulky making travel between short distances a little nuisance. So, its no wonder why Christian Susana of Germany came up with this concept of a motor home with a detachable front car for tooling around on day trips making it also easier for motorhome towing.
Colim, which stands for Colors of Life in Motion has a detachable cockpit that has a top speed of 90 mph and the entire shebang can sleep four. It's apparently more fuel-efficient than a traditional motor home, too. Currently, Colim is still is not manufactured yet.